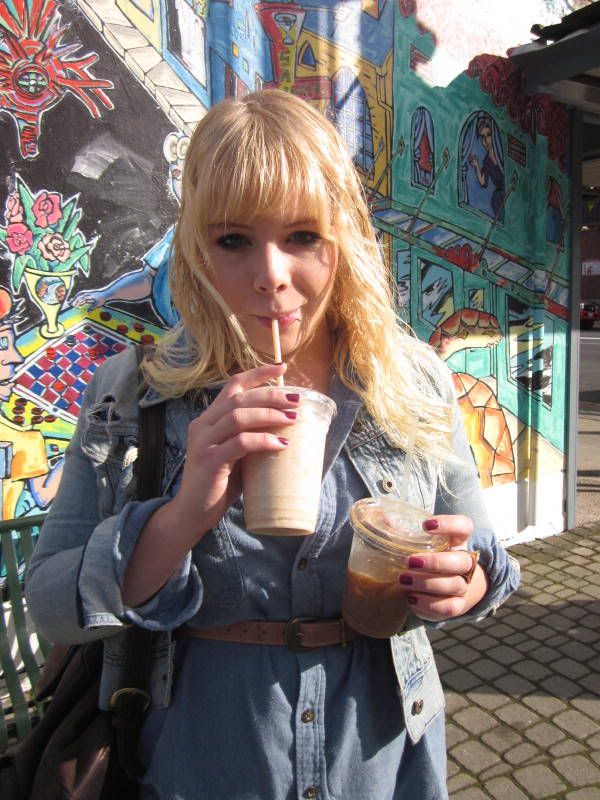 The long awaited Thomas Hammer is finally finished in Pullman. A new place to hang out, sit at the extending 'laptop bar', or just get a chai. Plus, there's a rad consignment shop right next door. Caffeine fix next to a shop bursting with vintage couches and sweaters galore? Match. Made. In. Heaven.
wearing: Boots/Birthday present from my mom.Shirt/Boyfriend's. Belt, Jacket, Bag/Vintage. Drink in hand/Dirty Chai.
Hope everyone had a good weekend!