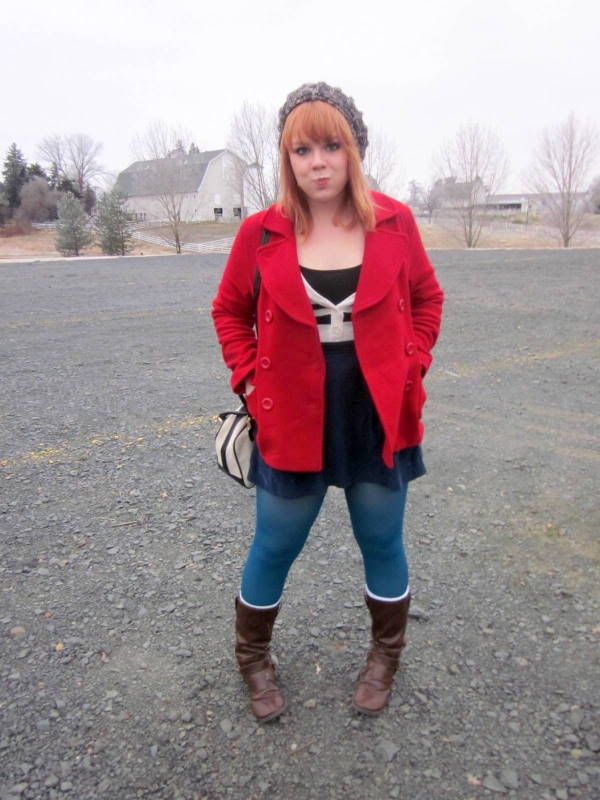 I am officially done with my first semester here at University of Idaho, (as of 8:35pm last night), woo hoo! And right now, as you can probably expect, I'm chillin' in my pajamas with the first season of Glee and unlimited cups of hot pepperminty coffee. It's going to be a good day, I can feel it already.
These photos were taken outside the famous UI Kibbie Dome. It's well...very unique. :) Search "Kibbie Dome" in Google Images and you'll see what I mean. But there's the gorgeous barn over the hill that I love, and that's why Nick and I hopped in the car to do a photoshoot somewhere other than our little jungle next to our apartment.
Do some of you have trouble finding great settings for photoshoots?
I definitely do. I don't live in a large "city" by any means, so those fantastic busy-street based shots a la
Fashiontoast
or
Song of Style
always turn out weird. Nick and I once tried to be clever and attempt a photoshoot on a sidewalk downtown - we ended up capturing the weirdest things! A Safeway truck speeding through the background, a dog perched on top of a cooler or something in the back of a pickup,
(so he looked like a crazy 9-foot tall pup),
and tons of other random and ridiculous things. We couldn't even shoot because we were laughing so hard!
What are some of your go-to places to shoot?
Well, friends, I'm going to pour myself another cup of coffee and do a little crafting. :) Don't forget to check out the sale on Storenvy! 15% off
EVERYTHING
in the bunch when you use the code
SHOP15
. Enjoy!
[Shop Flower Pony* on Storenvy!]
Wearing: Boots/Steve Madden. Cardigan/American Rag. Skirt/Old Navy. Tights/Gap. Coat/Dollhouse. Hat/Handmade. Bag/Vintage.