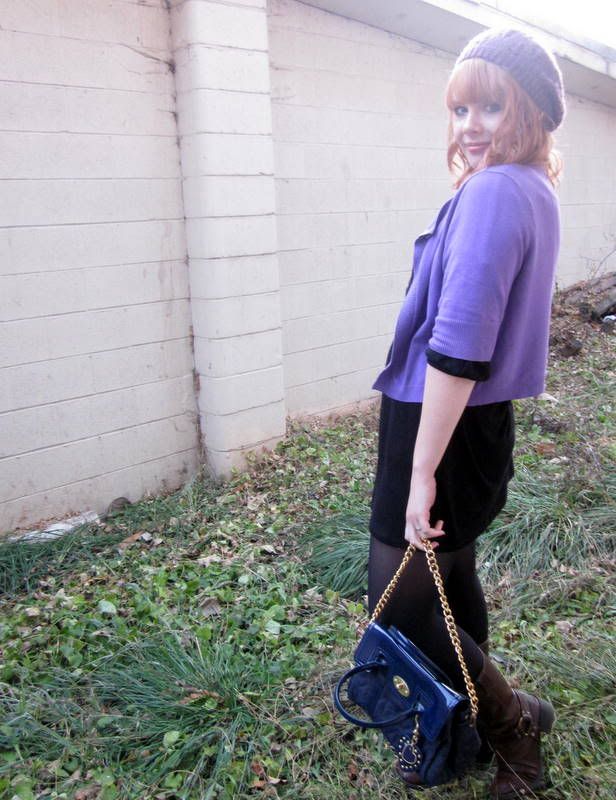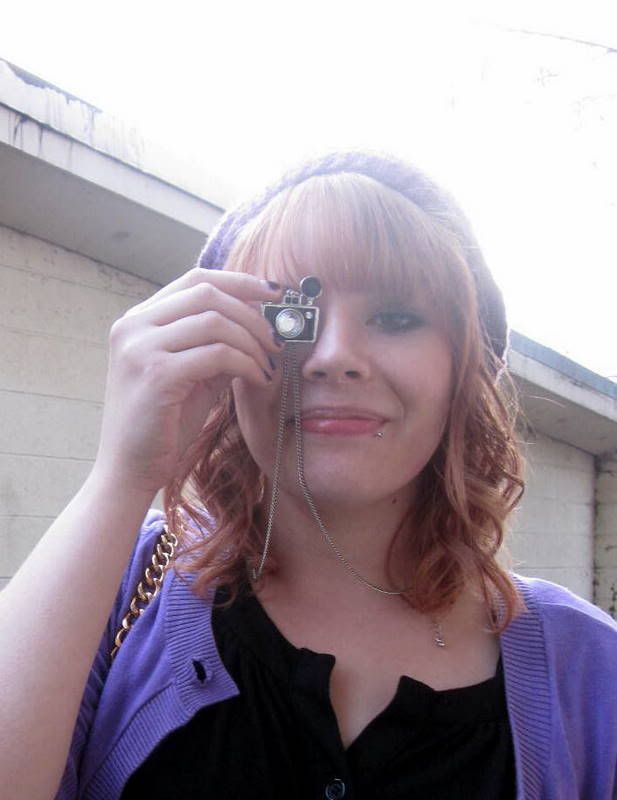 Happy Monday, everyone!
Hopefully there was lots of love and coffee to fill up everyone's weekends. Or tea if you're like my mister, Nick. :) I know there was definitely enough coffee to fulfill my weekend needs! I went to a great little coffee shop on Main, and let me tell you, it just has the best "coffee shop" vibe to it. You know what I mean? Books stacked high on old maple shelves, big tables covered with students' notes, laptops, and tons of small alcoves and comfy couches perfect for reading or sipping a holiday drink. It's definitely one of my top favorite places to study now!
I'm absolutely in love with this dress from Ross, one of my favorite go-to places for dresses on the cheap cheap cheap! I originally purchased it for a Sunday-night holiday party with Nick's company, but ended up wearing it again today as well. Still clean, I swear! :) It has the most comfortable bell sleeves and a slightly elastic-y waist to bring it all in and keep it from just looking like a black burlap sack. Love it! I'll definitely be wearing it again as the holidays come closer and closer!
Good luck to everyone studying for finals! Whew! Semester is almost over! I need to be hitting the books right now. :)
xoxoo
wearing: dress/Delirious. cardigan/Style INC. bag/Mulberry x Target. hat and necklace/Forever 21. boots/Steve Madden NY.