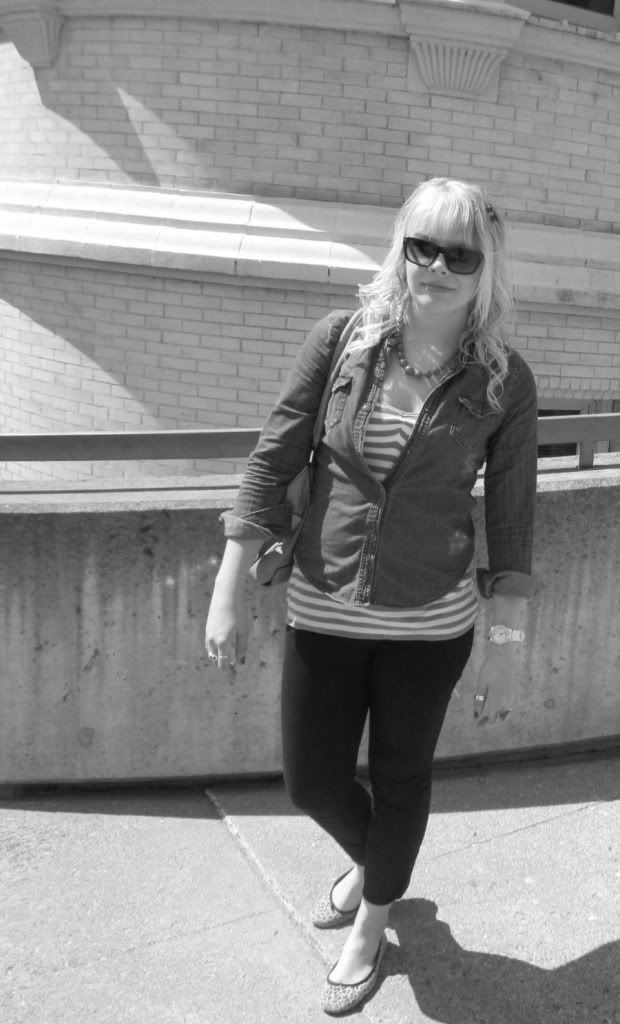 But my bangs this morning at 6am out of sheeeeeeeeer frustration with the curling iron...almost Bettie Page length....but not quite. And now I'm kind of interested in flirting with Bettie-ish bangs...hmmm.
Interesting.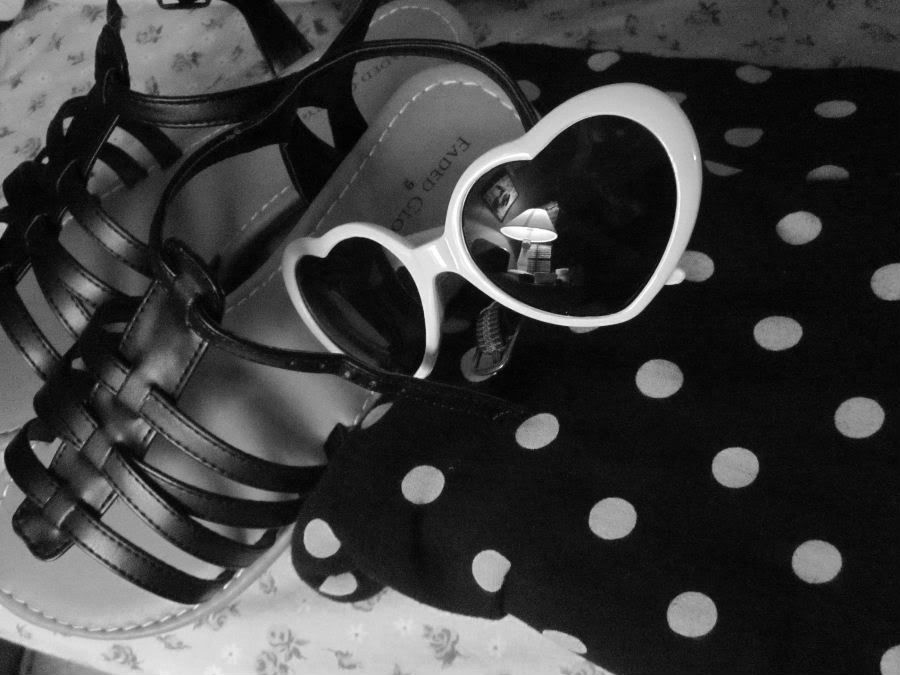 Some staples that have basically become my life...
strappy flat sandals
, a
polka dot pencil skirt
, and
Lolita sunnies
....perfect.