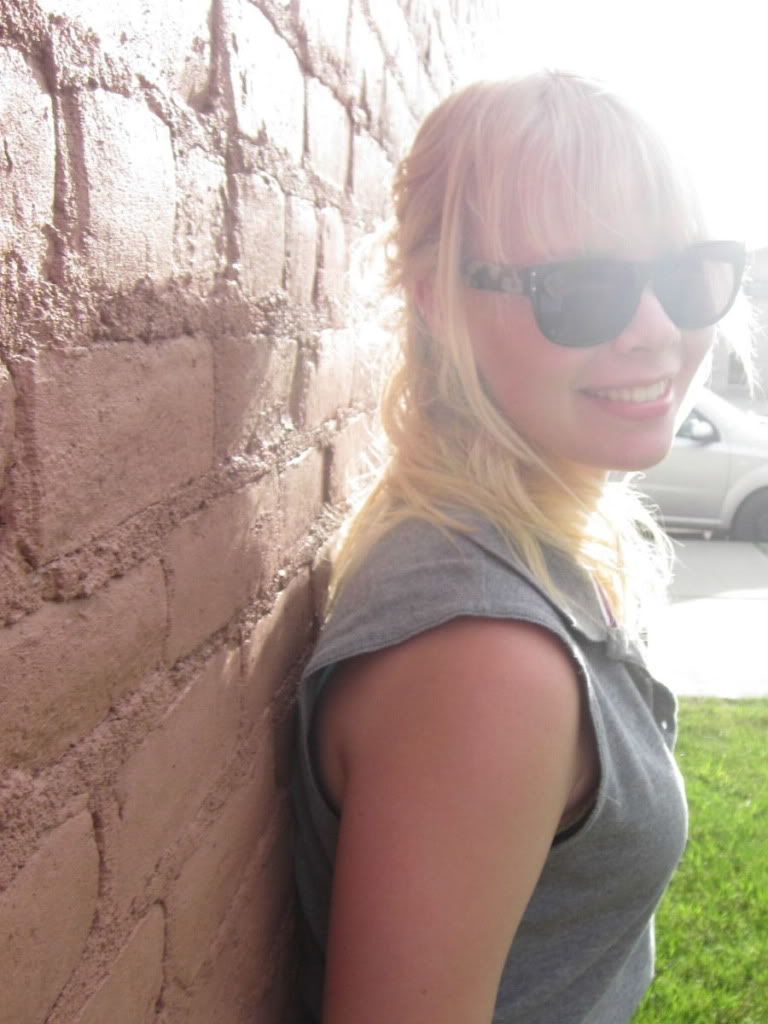 wearing: skirt/f21. diy polo top/my mumm. belt/vintage. beautiful sun and green grass/purely miraculous.
Ho ho hum! Beautiful day today!
Painted my nails (again), got an iced coffee, made some pita and tortilla chippies, and really enjoyed the day. I've lagged on some outift posts due to a nasty bit of road rash on my leg...you can kind of tell in the second picture, but I tried to cover most of it up. Not pretty. Itchy scab. Enough said.
I really am a damn good roller skater. If only rocks and such wouldn't get in my way.
:))))))